Operations Officer to Quality Control on AML/KYC Wealth Management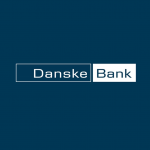 Website Danske Bank
Danske Bank is a strong Nordic universal bank with an international network. Our vision is to be recognised as the most trusted financial partner. Danske Bank is headquartered in Copenhagen, Denmark and has 18,000 employees across 16 countries.
Operations Officer to Quality Control on AML/KYC
Danske Bank wish to prevent being a channel for financial crime. We make every effort to comply with regulation and help the authorities prevent and uncover illegal activities. This requires robust systems and processes and dedicated staff trained to detect unusual or suspicious transactions.
Do you want to take part in area, which is gaining global significance and prominence among financial institutions and regulatory authorities? Do you want to get involved in preventing money-laundering and terrorist financing? Do you like scrutinizing and assessing specific cases in accordance with regulatory requirements?
We are currently looking for Operations Officers for our Quality Control team in AML Utility to conduct assessment on Wealth Management Entities. The Quality Control team is located in Høje Taastrup, Denmark.
Assessment of Wealth Management Entities
In Quality Control in AML Utility we are specializing in assessing existing entities. You will assess entities in accordance with regulatory requirements and our internal guidelines. This is to minimize the risk of Danske Bank is used for financial crimes such as money laundering or terror financing. Your primary responsibilities will be to exercise due skill, care and diligence through periodic review of ODD cases to ensure that sufficient 'Know your customer' information and documentation collected is in accordance with the agreed standard.
You help ensure that Danske Bank have established the purpose and nature of customer's transactions and corroborate the customers stated sources of wealth and source of funds for these transactions. When doing so you will have a regular contact with the frontline and risk departments. You will join a team with a mix of different personalities, who likes to collaborate closely and use each other as sparring-partners.
Compliance professional with AML understanding
Professional expertise:
AML understanding
Analytic experience from former jobs
Personal skills:
Good communication skills written and oral
Fluent in English and Danish
Knowledge of Nordic languages in general is an advantage
Collaborative and empathetic
Structured
Analytical
Appropriate attention to details
Having worked with AML and KYC tasks is an advantage. Experience in Quality Control or Assurance is a plus.
About you
You have excellent analytical skills, detail oriented qualities and ability to make your own judgment based on a set of requirements. Due to the high level of collaboration, both internal and external, it is crucial that you are service minded and can manage various stakeholders. You also have an aptitude for quick and continuous learning in understanding anti-money laundering risks and concerns along with product uses and risks. You have a strong desire to do things right.
Interested?
If you have any questions please contact Rasmus Jensen –Team Lead for Quality Control, at +45 20971608
Confidentiality guaranteed.