Finnish and Swedish-speaking Customer Service Representative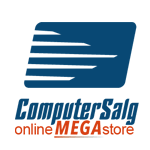 Kotisivu ComputerSalg
Would you like to promote ComputerSalg in the Finnish and Swedish market and make one of the industry's best online retailers even better?
Do you have natural interest for IT and electronic gadgets and do you speak Finnish and Swedish? Would you like to help customers with the questions and challenges they have? On behalf of our customer, ComputerSalg, StudentConsulting is now looking for a Finnish- and Swedish-speaking Customer Service Representative.
ComputerSalg offers a job in one of Denmark's largest consumer electronics web shops, where you can, with your customer base, help to profile the company in the Finnish market.
What you can expect
ComputerSalg has a wide range ranging from laptops and motherboards to PlayStations. When it comes to customer service, ComputerSalg is at the forefront. You now have the opportunity to become a part of this well-functioning customer service team.
"You become part of a company where things are going fast. We have intuitive ordering systems that facilitate your work and a great unity in the department, " says your future manager, Kristoffer Nørregaard.
Your 12 future team members look forward to providing you with a thorough training. You will then be responsible for supporting the Finnish and Swedish market, where the rest of the team will take care of the Danish, German and Norwegian market. Each day starts with a morning meeting where the day's tasks are reviewed.
Your day typically goes with you:
Responds to Finnish and Swedish customer emails in pre- and after-sales and makes order follow-ups – you continuously update customers with the status of their orders, which can be anything from electronics, toys, office supplies and home goods
Take care of the Finnish and Swedish telephone line from 10am – 4pm where you help customers with their orders, return shipments or products that are not working
"I am happy to come to work every day, because we are a really good team, where we are good at working hard, but at the same time have time to have fun and joke during the breaks." tells your future colleague, Thomas.
Martin from the same team elaborates with a smile: "Yes, you will get some really good colleagues – we have fun in the team and take good care of each other, even when it is busy!"
Dette søger vi:
Do you have the technical flair and customer service in your veins?
You are the type who can smile on the phone and can turn any situation into a good experience. You understand listening and putting yourself in the customer's place while not being affected by a dissatisfied customer.
In addition, we would like you to:
have customer service experience from a similar support function and preferably from a web shop or call center
have an interest and understanding of IT and electronic products and you know what hardware and software are – but you do not have hardcore skills within IT / electronics
speak and write Finnish and Swedish
Are you interested in hearing more about this opportunity? We look forward to receiving your application. We will interview candidates on an ongoing basis.